Summer  Ponytail Hairstyle 2015
The great flirty and feminine ponytail hairstyle looks polished and elegant. The cute braid is woven tight to the scalp above the forehead and along the sides towards the back. The ladylike side ponytail is super fun and chic. Style a small braid on the side of your head and tie it back into a low ponytail.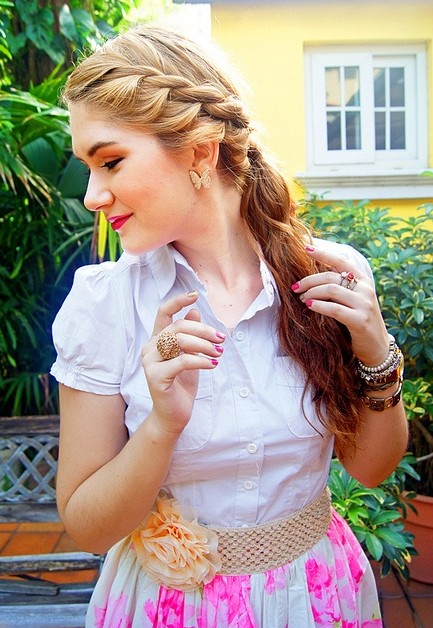 Super Ponytail Style 2015
This is a super cute ponytail mixed with a headband. The low ponytail makes a really memorable statement. The natural hair is drawn back, leaving a slim band at the front. Teased the crown hair up can add some volume to your ponytail. The simple yet good-looking ponytail can flatter many face shapes.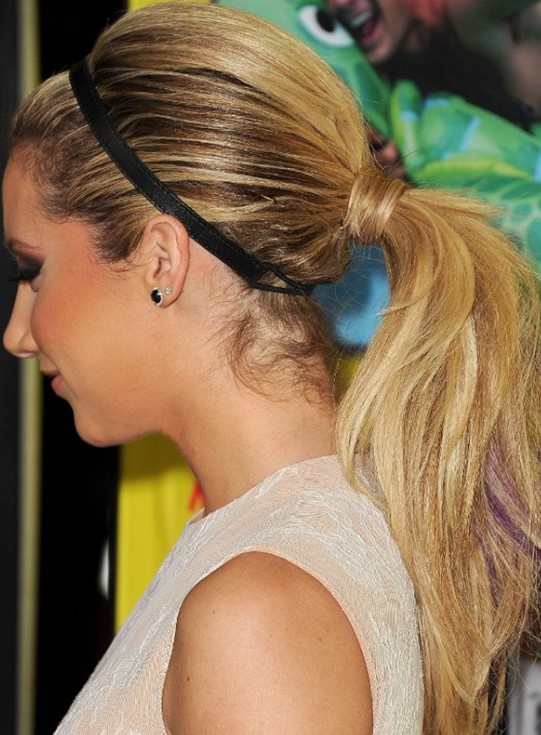 Messy Ponytail Hairstyle 2015
The super cool messy ponytail hairstyle is ideal for people with thick hair. The tousled ponytail hairstyle has a perfect combination of effortless and the no-fuss look works with any texture. It is the perfect messy sexy pony style for summer! To get the look, gather your hair above eye level and create it ponytail. Backcomb the tail to gain extra volume. Apply some smoothing cream throughout the hair ends for shine.